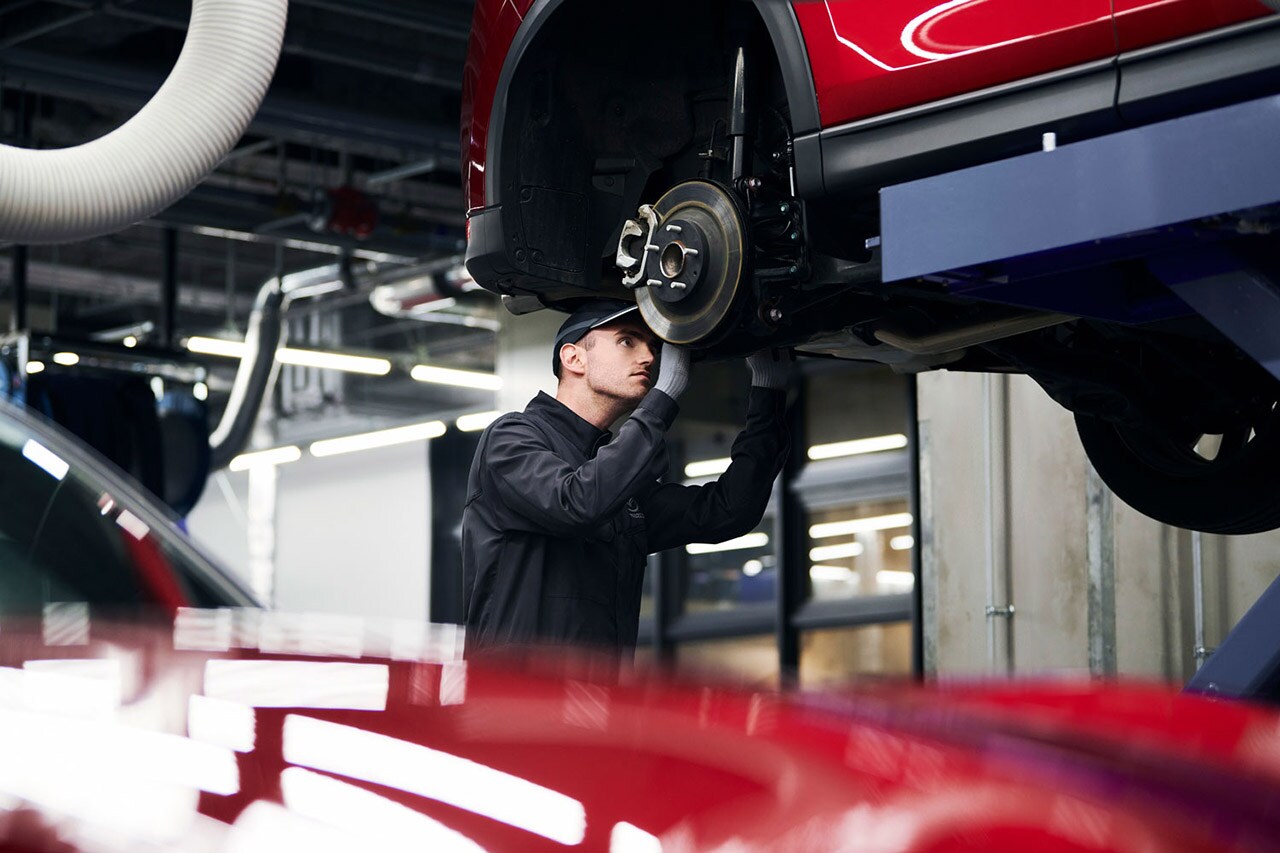 When you want to keep your vehicle driving as smoothly and safely as that very first ride, Mazda service is the key. Here at Mazda of New Bern, our expert service team will provide the car care and maintenance that you can rely on all year long, and it's easy to get started with a few simple and affordable service tasks today. 
Fall Service Tasks for Your MAZDA
Routine car service and care is always important, but here are a few tasks you'll want to schedule for the fall season to keep your car running right:
Headlight and Wiper Adjustments: In the fall, it gets dark earlier and stays dark later. That's why it's so essential to get your headlights and wipers inspected, adjusted, and upgraded as necessary. It will help to provide greater visibility on every ride.
Brake Inspections: You want to make sure your vehicle is responsive and capable on any fall road surface. Drive with peace of mind on rainy, icy, or leafy streets when you get your brakes inspected and your pads replaced, if needed.
Battery Inspection: Vehicle batteries typically last three to five years, depending on environment and driving style. Hot and cold temperatures can reduce their efficiency, however, so it's always a good idea to get your battery inspected at the end of the summer months.
Tire Rotation and Fill-Up: When the cold weather hits, you may want to change your tires out, but it's still a good idea to get them inspected and filled for fall. A tire rotation will ensure that the tires wear down evenly and regular fill-ups help to give you greater driver control on every drive.
For more information on routine Mazda service and to get the fall care you and your vehicle deserve, schedule a service appointment at Mazda of New Bern today.