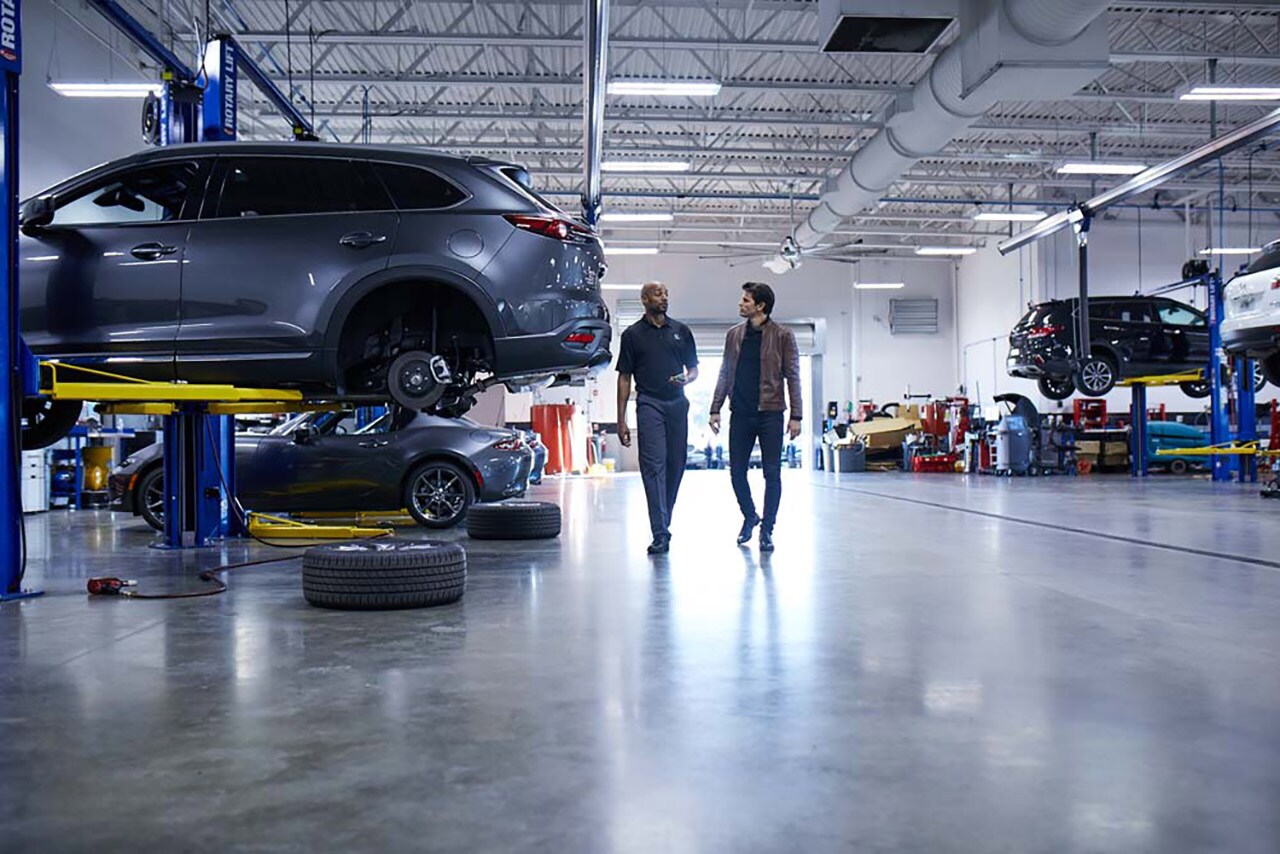 In order to keep your Mazda CX-5 running well, you probably know that regular maintenance is important. You may not, however, know exactly when tasks should be performed. This guide goes over the key components of an effective service schedule:
Fluids and Air Pressure Checks
Both fluid levels and tire air pressure should be monitored closely - about every few months. While many fluid levels will stay the same, some - like windshield wiper fluid - will get used up, which is why these should be checked pretty frequently. The air pressure in your tires can fluctuate, so this should also be examined often.
Oil Changes and Tire Rotations
Oil is vital to health of your Mazda CX-5's engine, so it should be changed about every six months. This ensures that the moving parts in the engine always get proper lubrication, which improves performance and gas mileage.
When you get your oil changed, it's a smart idea to get your tires rotated as well. Doing this will help them all wear down a lot more evenly, which means they'll last longer.
Brake and Battery Checks
Every year, you will want to have both your braking system and battery checked. When a technician looks at your brakes, they'll be able to gauge their condition and let you know if anything is wearing down and should be replaced.
Additionally, when the battery is tested, you will know how much charge it has left. If it's running low, this gives you the opportunity to get a new one.
The service center at Mazda of New Bern will keep your Mazda CX-5 in great shape. Contact us to make an appointment.