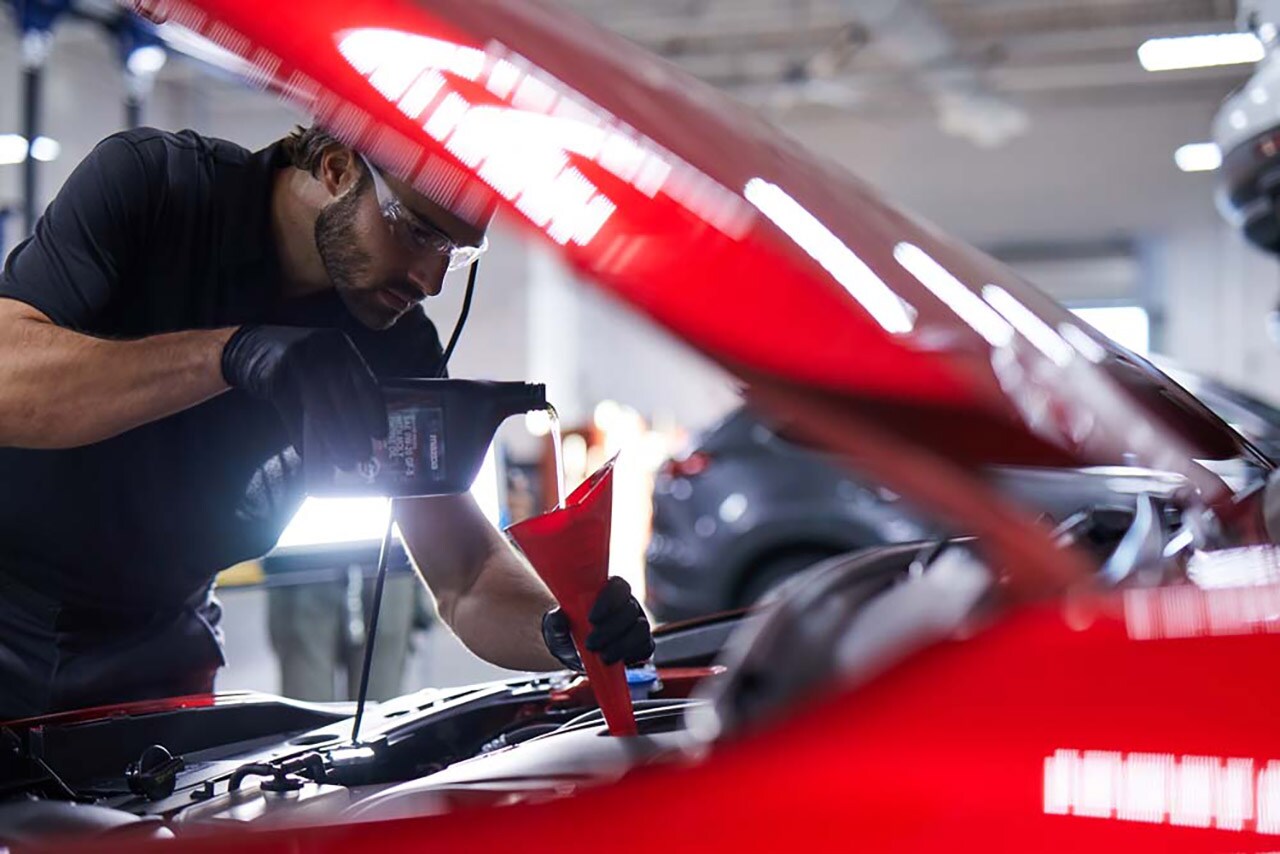 Getting regular service completed on your Mazda car is one of the most important aspects of car ownership. Doing so keeps your car running smoothly, saves you money in the long run, and extends the life of your vehicle.
One of the most common questions that we receive at our Mazda service center is related to how often you should service your Mazda car. Here is an overview of optimal service frequency.
Service Frequency
If you research optimal service frequency on the internet, you'll likely come across varying answers. However, the answer to the question, how often should I service my Mazda car, is fairly simple.
Look in the owner's manual for the manufacturer's recommended service schedule. The engineers and designers who made your vehicle will have a better idea of how often your car needs to be serviced than anybody else. Whether you drive a Mazda CX-30 or other Mazda vehicle, the owner's manual should have recommended intervals for services like oil changes, tire rotations, and brake work.
Maintenance Reminder Systems
Many new Mazda models come standard with in-vehicle maintenance reminder systems that will remind drivers when it is time to get maintenance done. They take a number of vehicle operating conditions into account and provide an alert on the dash when it is time for an engine oil change, fluid level checks, component injections, and other maintenance services.
Our MAZDA Service Center
It is also recommended to leave regular Mazda maintenance to the pros at Mazda of New Bern. When you bring your vehicle in for service, we'll let you know how long you should wait before bringing in your car again.
Schedule a service appointment today.