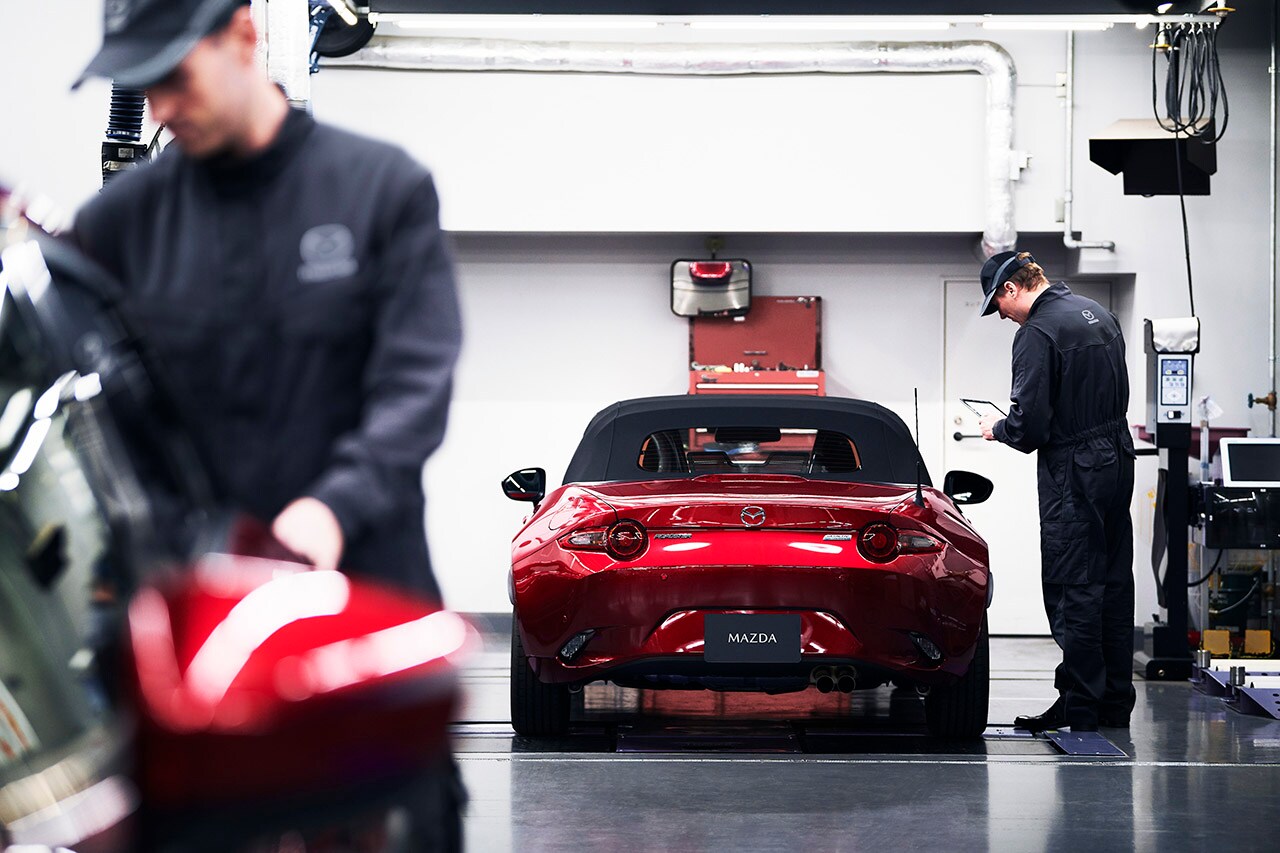 When it comes to being a responsible Mazda owner, properly maintaining your vehicle is one of the most important aspects. Putting off Mazda repairs is something that no mechanics would recommend doing, as it can be harmful to your safety, hurt your vehicle's performance, and shorten its useful life.
Here at our Mazda service center, our team of professional Mazda mechanics is ready to get your Mazda in top condition. Here is everything you need to know about Mazda repairs.
The Risks of Delaying Car Repairs
While it may be a common temptation to extend the time between services or repairs on a car in an attempt to save money, doing so can prove to cause more stress. Your Mazda car starts to lose efficiency when things like spark plugs wear out, your cabin air quality decreases when air filters aren't replaced, and potentially harmful oil sludge can build up if the oil isn't changed.
Of course, getting repairs done costs money, which is why many people choose to delay them. However, the fact of the matter is that the cost of the repairs and getting regular scheduled maintenance completed is often less than what it would cost to wait until some larger, more expensive issue appears on your vehicle.
MAZDA Routine Maintenance
Sometimes it can be difficult to remember how often you need to get maintenance on your car. One way to simplify it is by purchasing a pre-paid maintenance plan, which will save you up to 25 percent over the total life of your vehicle's service plan and will help remind you when it's time for service.
For stress-free, quick service and repairs, schedule an appointment at our Mazda service center.